Organization
The Board of Directors sets up a business plan including the strategy, policy, and budgets for short term and longer term business.
Our President Mr. M. Yanagi represents shareholder Mitsui & Co., Ltd., Japan. One of the worlds most diversified and comprehensive trading, investment and service enterprises. Headquarter maintains a global network of 132 offices in 65 countries and has 506 subsidiaries and associated companies worldwide.
The Vice-President/Technical & Production Director is Mr. Oshima. He represents the 2nd shareholder Dainichiseika. This specialized in application technology, development and colouring experts worldwide.

The 3rd member of the board of Directors, is Mr. J. van Engelen, Managing Director.
Middle Management represents all departments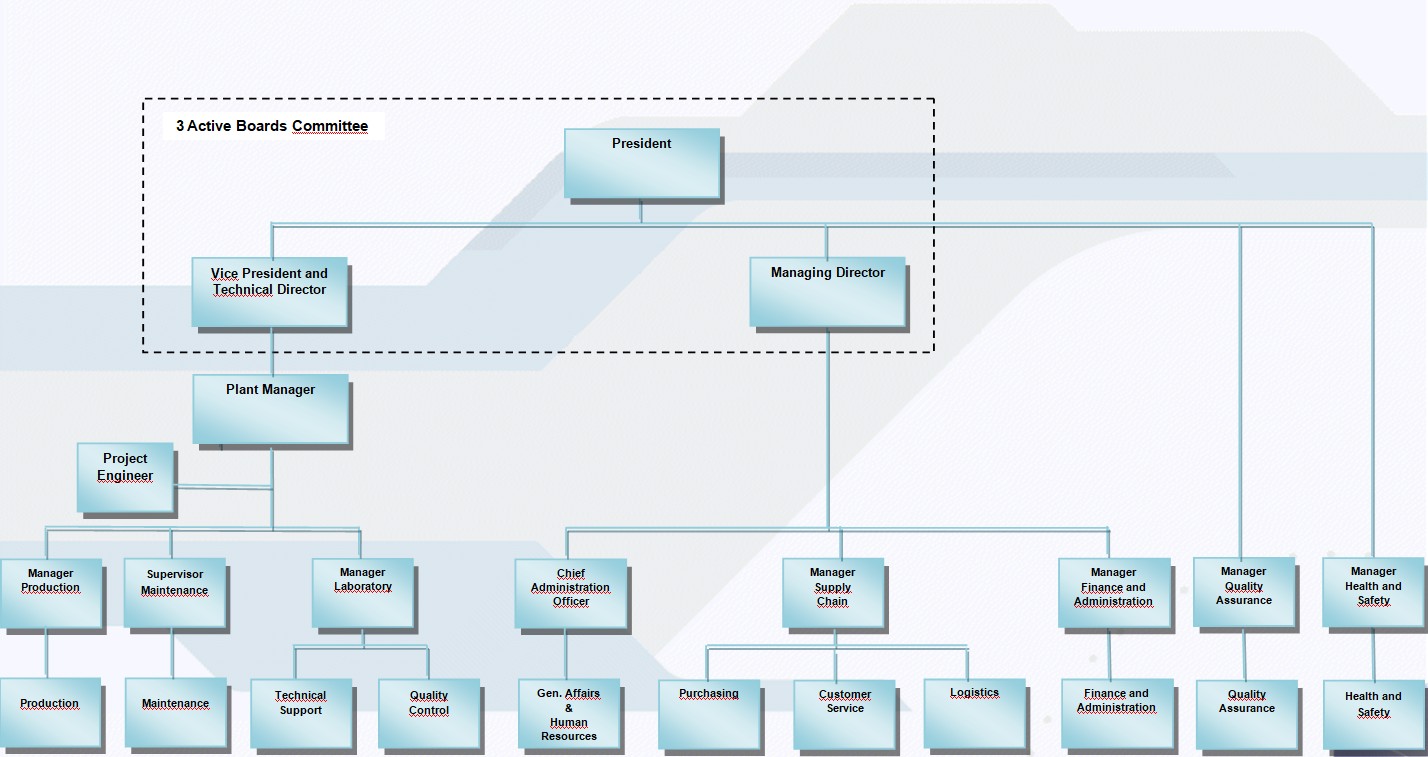 Plant Manager
Mr. I. Nijsters, Plant Manager
Department Production
Mr. S. van de Burgt, Manager Production
Department Laboratory
Mr. M. Kroonen, Manager Laboratory
Department General Affairs
Mrs. T. Abratanski, Chief Administration Officer
Department Supply Chain
Mr. R. Meertens, Manager Supply Chain
Department Finance & Administration
Mr. F. Prumpeler, Manager Finance & Administration
Department Qualtity Assurance
Mr. M. Vermeulen , Manager QA
Department Safety and Health
Mrs. T. Abratanski, Chief Administration Officer